11.22.2017
Other Japan
ISU Grand Prix Final Official sponsor of 2017 international figure skating competition in Nagoya, Aichi Prefecture
Rinnai (headquarters: Nagoya, Aichi Prefecture; president: Hiroyasu Naito), a comprehensive manufacturer of heat-energy appliances that support comfortable lifestyles through heating, has become an official sponsor of the ISU Grand Prix of Figure Skating Final 2017 in Nagoya, Aichi Prefecture, in Japan. The event will take place at the Nippon Gaishi Hall, from Thursday, December 7 through Sunday, December 10, 2017.
The ISU Grand Prix of Figure Skating is an international competition, and points are awarded to competitors, seeded one to eight (couples: one to six) at the six separate events of the Grand Prix of Figure Skating series held, respectively, in Canada, China, France, Russia, Japan and the United States. Only the top six skaters/couples in each discipline qualify to participate in the final.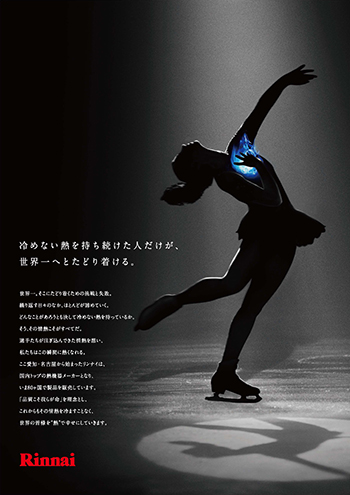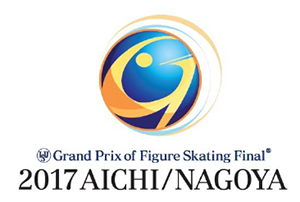 Date: December 7 (Thurs) -10 (Sun), 2017
Place: Nippon Gaishi Hall
The best in the world. It takes determination and the occasional failure to reach the ultimate destination.
Most people quit along the way. Those who succeed must have an unquenchable passion to overcome whatever obstacles they may encounter. Passion. It is what truly fuels success.
Guided by the corporate philosophy "Quality is Our Destiny," we will strive to make people happy through heat—our passion—and the desire that drives this commitment to customers around the world will never cool.
Back